7 Essential Pencil Case Supplies Your Kids Must Have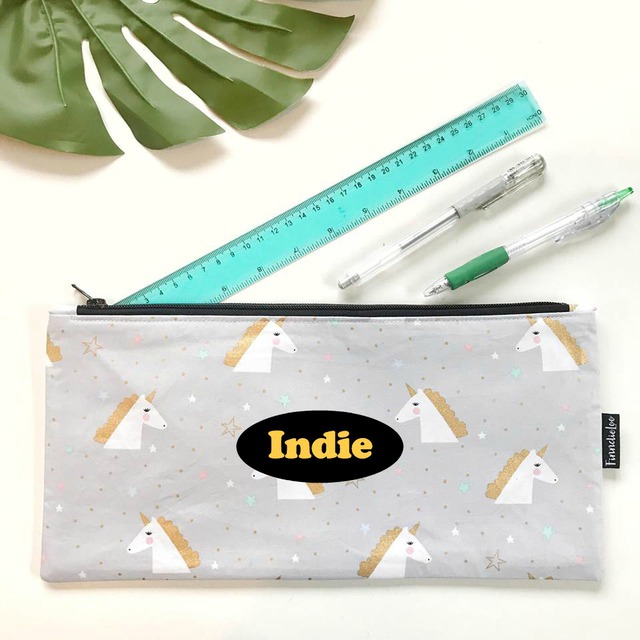 7 Essential Pencil Case Supplies Your Kids Must Have
I don't know about you, but when I receive the school stationary list, I get so excited! There's something about buying new books and essential pencil case supplies that I really love. Maybe it's the fact they are new and bring a range of possibilities for using them. Perhaps it's just the fact that they come in many colours and styles. Whatever it is, I feel somewhat of an expert when it comes to choosing pencil case supplies for my kids. So, I've made a list of seven essential pencil case supplies to make things easier for you.
7 Essential Pencil Case Supplies Every Child Needs
Were you that kid who was always having to borrow a pen or a rubber because you lost yours? Or were you the one who had to lend out pens and pencils to your friends? Then there's the question which needs to be asked: where do all the pencil sharpeners go?!!
To help make school stationary list shopping easier, here are seven pencil case must haves:
HB Pencils – plain pencils are essential in any pencil case. Used for writing and drawing, they are highly versatile. I suggest you get four of them.
Coloured Pencils or Jovi's – while felts are great for colouring in, they can seep through pages in exercise books. Coloured pencils don't, but do need sharpening. You could use Jovi's instead which are non-smudging crayons.
Blue or Black Biros – having four or five pens for writing in your pencil case covers all eventualities. You'll have plenty to share too!
Pencil Sharpeners – I suggest at least two pencil sharpeners. One to be a regular sharpener, the other one which has a sharpening collection container attached to it.
Felt Pens – felts are great for fine detail colouring in and lettering.
Glue Sticks – gone are the days of leaking glue bottles. Glue sticks are one of your essential pencil case supplies because they are so darn handy!
Whiteboard Marker – at school our kids often need to write on a small whiteboard during lessons. By having their own whiteboard marker, they'll be ready for every lesson.
Choosing the Right Pencil Case
When it comes to picking the right pencil case, choose one which:
Is large enough to fit a ruler in
Has a reliable zip
Is water resistant
Has your child's name on it
Looks funky!
Our custom-made pencil cases meet all these requirements! Made with a patterned cotton fabric outer and lined with water resistant fabric, they'll be a firm favourite with your child. But in saying so, they are so great I bet you'll want one yourself too!
Posted: Wednesday 1 November 2017