NZ's Top Birthday Gifts for Kids Turning 5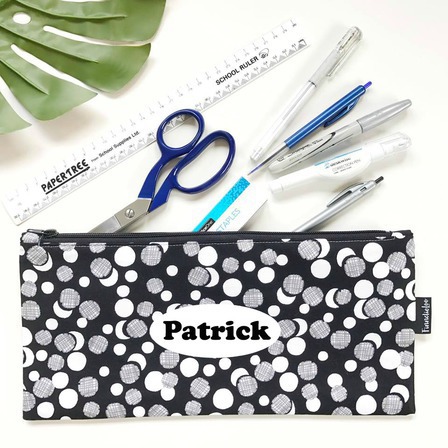 Celebrating a birthday in your house? Choosing birthday gifts for kids can be tricky as they get older, unless they are turning five! This is one of the easiest ages to choose gifts for and we've put together a list of fabulous ideas for you to choose from!
Choosing Birthday Gifts for Kids Celebrating their 5th Birthday
The key to giving a great birthday present, regardless of the age of the recipient, is to choose something they need and mix it with something they like. Often as adults we find it easier to give gifts to kids because we assume they'll love everything. As a parent, I know this is not the case and have seen my kids less than enthused once the excitement of the unwrapping has passed. This means careful thought and attention must be made when choosing birthday gifts for kids. The good news is though, when a child turns five, this is made much easier for you! Why? Because they're starting school or will be soon.
When a child starts school in NZ, it can cost parents a bundle! From backpacks to textbooks, school fees and even uniforms, it's not unheard of for several hundred dollars to just vanish. But here is where you get smart. You talk with the child's parents early on and ask if you can help them by giving the birthday boy or girl something they'll need for school. Then you match this need with something they like. For instance, you give them a pair of sneakers which are in their favourite colour. Let me now share with you my favourite list of birthday presents for five-year olds.
Most Popular Birthday Gifts for Kids Starting School
Remember, the best kids' birthday presents are those which combine a need with a like. Here are my favourites:
School bag – choose one which is big enough to fit their lunchbox and book bag in, but not so big that it is too heavy to carry. Padded shoulder straps and plenty of pockets are always appreciated. Character school bags are always a hit!
Book bag – always on the stationary list, so by purchasing a fabric bag, you ensure it can be used for many years, saving the parents even more money! For boys, think vehicles and cartoons, for girls, look for unicorns and fairies on the outer fabric.
Clothes – often a five-year-old has trashed a lot of their clothes at day-care or kindy with paint and dye. A few new t-shirts or pairs of shorts are always welcome.
Swimming bag – save everyone the hassle of wet togs soaking everything in the backpack! Give the birthday child a swimming bag to keep their togs and towel in. A big plus is that it is also named, making it harder to lose too! Pick the outer fabric to suit the likes of the child.
Pencil case – the number of times my kid's pens and pencils went missing before they had a personalised pencil case, I cannot tell you! Make life easy and give kids a pencil case for school!
Can you do everyone a favour and share this article with your friends on Facebook? Let's make choosing birthday gifts for kids turning five easy for everyone!
Posted: Tuesday 6 March 2018