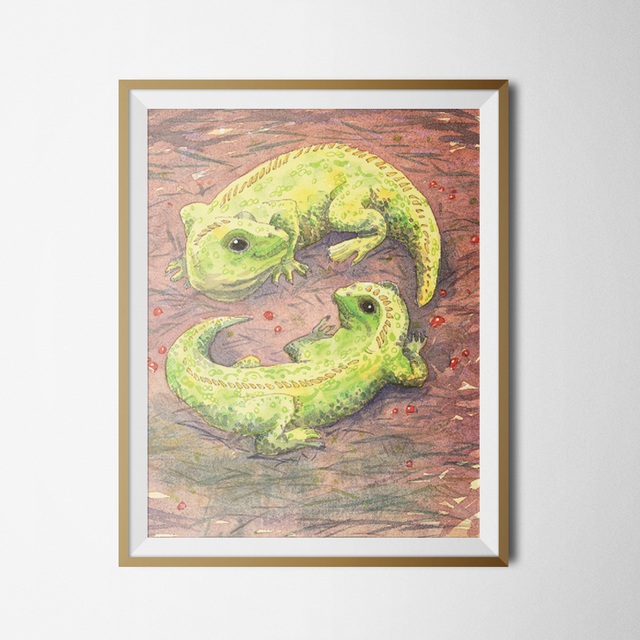 This is an A4 size Giclée print.
Giclée printing is a process that uses fade-resistant, archival inks and archival substrates to print on large format printers. It will be 250+ years before any noticeable fading occurs! These stunning watercolour images are printed onto 340 gsm, acid free, textured paper (100% cotton fibres). You won't even know that it is not the original painting. It's that amazing!

ARTIST:
Jane White is a local illustrator/graphic designer who lovingly created these images for us using watercolour on paper.

FINNDIELOO FUN FACT:
The colour of a tuatara ranges from olive green to brown to orange-red, and they can change colour over their lifetime. They shed their skin once a year and can live to 100 years old.s

PRINTING TIMEFRAME:
This item is printed to order. Order cut off time is midnight each Tuesday. Orders placed after this time will only be sent for printing the following Tuesday.

* Please note that shipping times will be longer due to one print run per week.