UP TO 8 CUSTOM SPICE DECALS - SPICES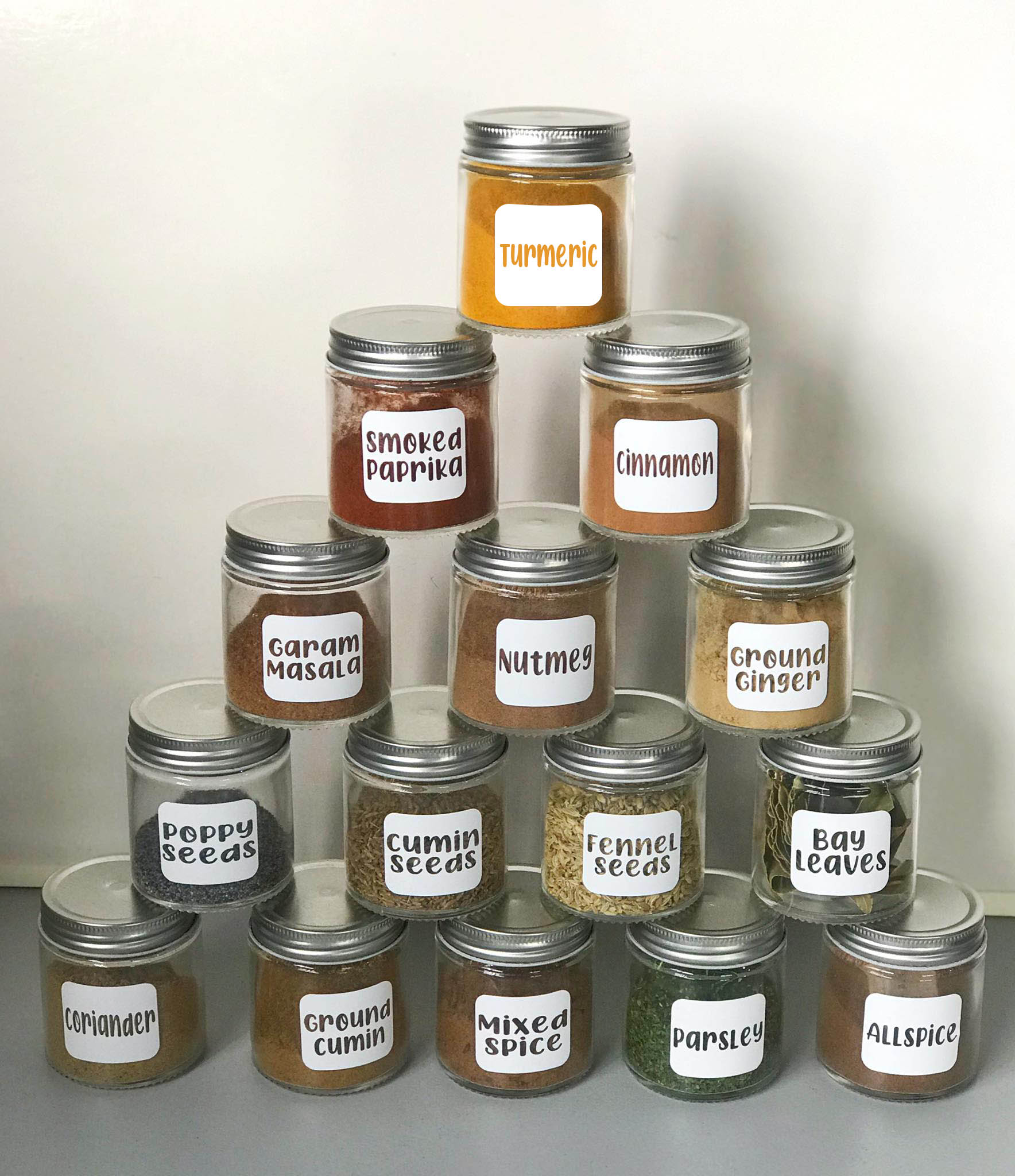 After adding these decals to our spices I finally got what all the fuss was about! I now often just find myself opening the pantry to see the spices looking all pretty. These decals also make it super easy to grab what you need when you are cooking.

If you are need extra decals this is place to be. Simply let us know below in the text box your spices. Please tick to 1-2 words max as we have a small space to work with.

Simply select your colour and shape from the check boxes below.

Sizes
SQUARE: 32 x 37mm (these are pictured in this listing)
RECTANGULAR: 20x50mm

Please see our instructional video below for application details.
*jars not included.
In under 2 minutes you will know how to easily apply your sticky decals. We recommend you hand wash any items that you have customised with decals as this will ensure they last the longest. www.finndieloo.co.nz

Posted by FinndieLoo on Wednesday, 22 July 2020