Succulents - A6 Custom Notebooks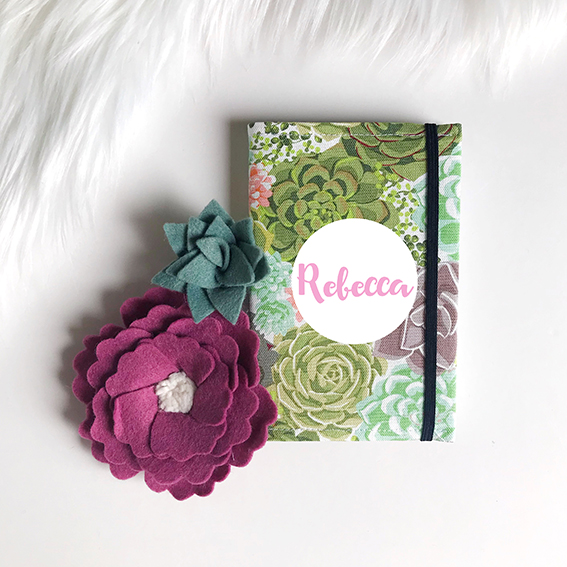 A fabric journal/notebook for every occasion.
Make this book your own by adding a personalisation. For example: Claire's Pregnancy, Mrs. Smith's Wedding, Mum's Recipes or Katie's Ideas.

Use them for fitness tracking, meal planners, shopping lists, wedding diaries, stocktake, breastfeeding logs, wine tasting notes etc. The possibilities are endless, and because you can tailor them to suit your needs they would make wonderful gifts too.
Made right here in Nelson - NZ.

Our customisation is done using vinyl. We choose colours that work best with the fabric of each journal, and can fit up to THREE words on the front.

♥ A6 size
♥ 100 leaf (200 lined pages)
♥ Re-usable covers
♥ Elastic to hold shut any loose papers you may have

** please note that due to print design, each cover will be slightly different to that of this particular listing.