Shoreline - Awesome Inc Gratitude Journal A5 KIDS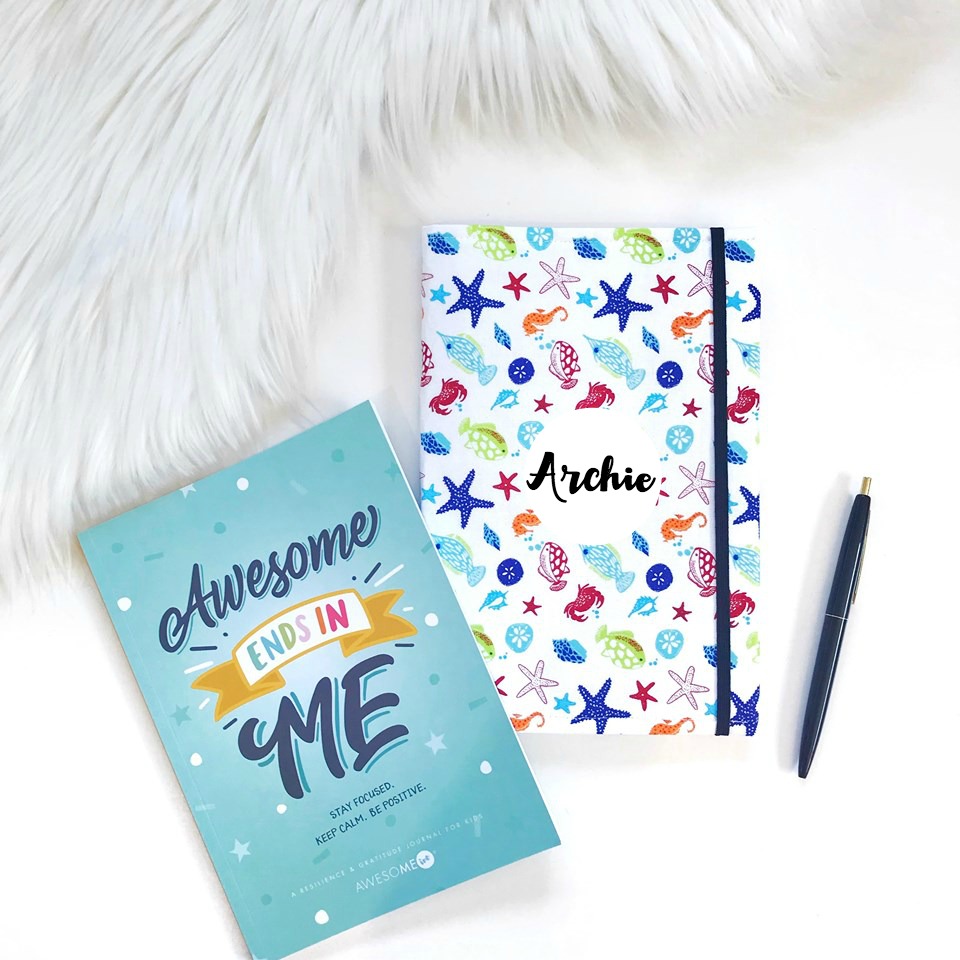 Stay focused. Keep calm. Be positive.
For ages 5-12, the Resilient ME™ guided journal not only teaches kids how to get the most out of practicing gratitude, but also has heaps of fun activities to help them build resilience and boost happiness, focus on what is important, stay calm when facing challenges and build a positive attitude.

Kids can learn to manage big emotions, create a growth mindset, focus on their strengths, create meaningful connections, and maintain healthy habits to live a happy life.

My own daughter has been writing in her journal and because she is writing about such sweet things that she is grateful for, I wanted to turn her book into a keepsake. Having a personalised cover to help keep the book in tact and refer to when she is older will be so special to our family.