Pink Rabbits Wonderland - MATERNITY NOTES COVERS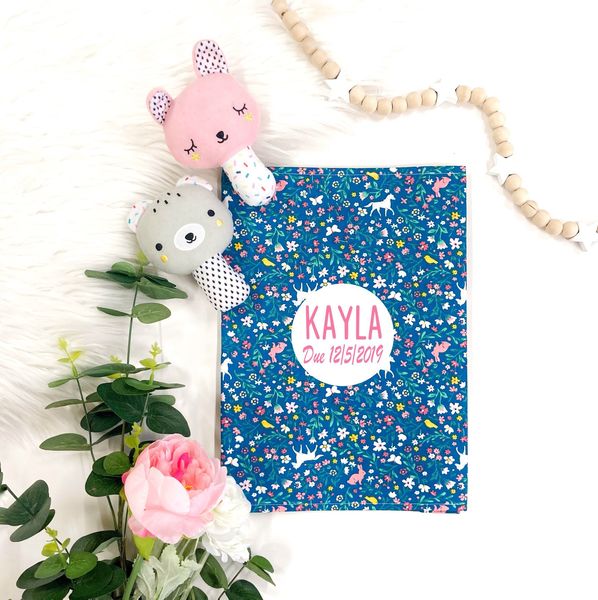 Maternity Notes Covers: These are made to fit your A4 size maroon and white book perfectly. After your LMC has discharged you from their care you can keep your Maternity Notes Book as a keepsake.
Popping on a beautiful cover with your name and due date or your baby's name and birthdate is what most are doing, but you can have up to 5 words on yours. Each customisation is done applied in vinyl and we choose colours that best match the fabric chosen.