Soccer Balls - WET/SWIMMING BAGS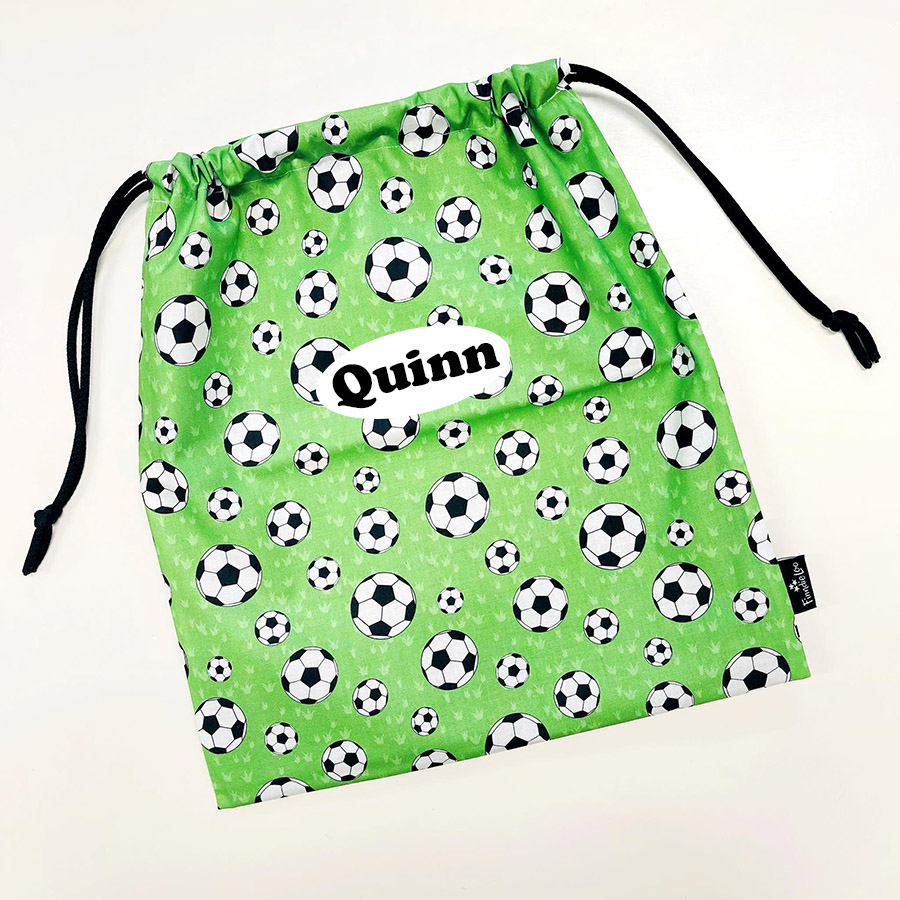 A fabulous all year round gift for kids of all ages.

Our swimming bags have a cotton outer and water resistant inner. These roomy tog bags (42cm x 37cm) are perfect for keeping your swimmers, towel, goggles, sunscreen and a change of clothes in. Also easy to open and shut with a smooth drawstring.

They can be used all year round for indoor swimming lessons, trips to the beach and also as a wet bag for Kindy/daycare.

The inside of our swimming bags are made using a premium water resistant oxford nylon. These bags are not 100% waterproof however, we have found them to do a great job at keeping the wet in if they are used correctly. Dumping dripping wet togs directly into the bag could result in a few leaks. For best results please tell your kids to wring out their togs well then wrap them inside their swimming towels before placing in the bag.

When emptying the contents of your swimming bag, pull the black lining out as far at will go and hang it up for a quick dry. Leaving wet togs and towels inside your swim bag overnight can result in mould formation.