Open Triangles Mustard - FOR MUM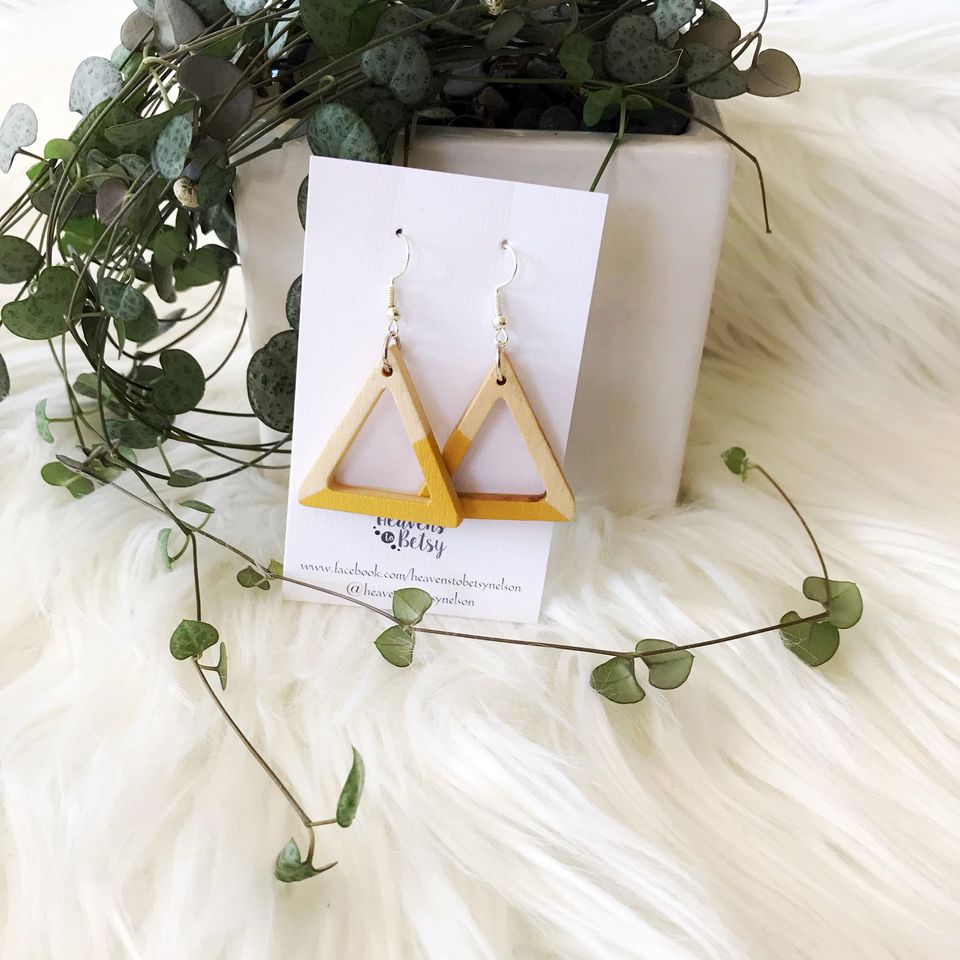 These wooden beauties are a 3.5cm drop.
Hand painted by Heavens to Betsy.
Nickel free, non-allergenic.

We do hold some stock here, however when we run out Jen can make these up within 24hours, so you won't ever be waiting too long for your preferred colours.